PRX - Pieces for Tone: Real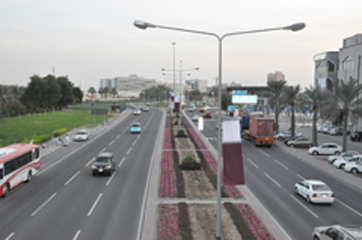 The Supreme Council of Education (SEC) wants to teach Qatari History as a mandatory subject in all the private schools in Qatar, starting from the ...
Added: Dec 15, 2012
Length: 08:33
A little over a year ago, three friends confronted their meat eating ways by participating in a field dressing class put on by Women in the Outdoor...
Added: Jan 03, 2012
Length: 04:52
Purchases: 2
John W. Franklin is the grandson of an African American lawyer who survived the 1921 Tulsa race riot. He's been coming back to Tulsa since infancy...
Added: Sep 06, 2011
Length: 04:53
Purchases: 2
Paul Karrer, a long-time elementary school teacher in Castroville, CA speaks about his relationship with a former student who was sentenced to life...
Added: Nov 29, 2010
Length: 16:36
John Latimer shares his observations of the change of nature in our lives.
Added: Aug 04, 2010
Length: 11:44
Conversation with our early bird fishing guide Jeff Sundin. June 24th, 2010
Added: Jun 24, 2010
Length: 17:30
A brief interview with someone who experienced what its like getting a DUI early in life.
Added: Oct 08, 2009
Length: 04:52
Within The Past Decade, Human Trafficking, Which Is Defined As The Use Of Force, Fraud Or Coercion To Transport Persons Across Borders Or Within Co...
Added: Mar 12, 2007
Length: 28:00
A veteran cab driver reflects on what it takes to do his job.
Bought by KUOW, Here and Now, and CKMO
Added: Oct 20, 2006
Length: 09:40
Purchases: 3